CP
NORRES węże CP z profilem zaciskowym (CP="Clamp Profile") to konstrukcja, która oferuje wiele korzyści, zwłaszcza w zakresie naprężeń. W profilu zaciskowym jest zaciśnięta spiralnie jedno-, dwu- lub wielowarstowa taśma materiału oraz drut chroniący przed ześlizgnięciem. Te węże są elastyczne, ściśliwe, mają zewn. ochronę i mogą być np.ekstremalnie odporne na chemikalia i/lub wysokie temp.
Możemy dopasować konstrukcje i właściwości węża do Państwa potrzeb.Zwiększa to wartość dla Klienta, tworzy wartość dodaną i często zmniejsza koszty. Prosimy o kontakt!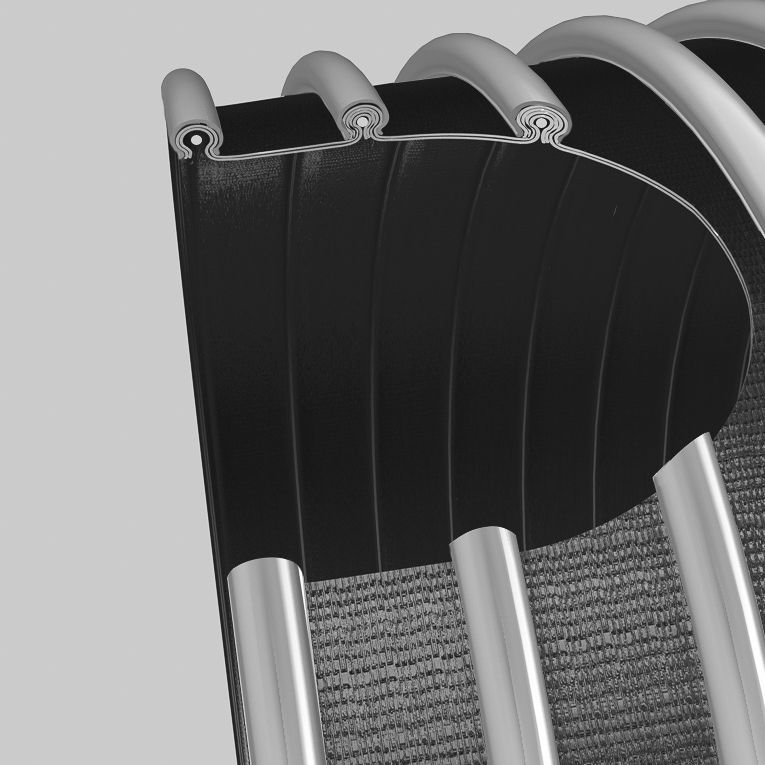 Jednowarstowe
Ochrona poprzez. profil zewnętrzny
Ekstra stabilny profil zaciskowy
geometria w kształcie kropli zapewnia wysoki moment obrotowy
→ duża odporność na ściskanie
→ duża odporność na podciśnienie
zaokrąglony profil zaciskowy
→ wysoki i równomierny rozkład sił docisku
→ bez naprężeń punktowych
→ zwiększona szczelność
Zaokrąglone końcówki profilu zaciskowego
delikatne ugięcie tkaniny/ folii
wysokie obciążenie dynamiczne
wysokie obciążenie na ciśnienie
Wielowarstwowe
wielowarstwowa konstrukcja ścianki do wyboru
dostosowanie charakterystyki produktu
lepsze uszczelnienie
termiczna izolacja
ochrona akustyczna
CP HYP 450 PROTECT, CP ARAMID 461 PROTECT
profil ochronny zewn.
z elastycznego materiału
jako ochrona na uderzenia i ścieranie
może być dostarczony w każdym kolorze
specjalnie opracowana i opatentowana geometria
stałe zamocowanie zapewnia ochronę przed zsunięciem
zgrubienie na końcu profilu stanowi dodatkowe zabezpieczenie przed zsunięciem